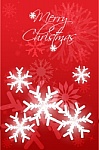 All of us would like to wish you and your family and friends a very Merry Christmas 2011! If you or any of your family members are interested in looking at any Ocean Isle Beach homes for sale over the holiday season please don't hesitate to contact me. I am always available to meet with you.
We have many Ocean Isle Beach homes for sale sure to fill the needs of you and your family, maybe not in time for this Christmas but surely in time for next years. Peace be with you and yours.
Here are some holiday events taking place in the nearby area:
The Palace Theatre's Christmas on Ice is taking place now through December 31, 2011. From the Creators of the International smash hit show, Spirit of the Dance, comes this new and exciting show featuring championship ice skaters, the best high-kicking dancers this side of New York and all your favorite Christmas songs sung by the best of Broadway and London's West End in this two-hour holiday extravaganza. The Palace Theatre, Myrtle Beach, SC.
As part of the City of Wilmington's annual downtown Christmas tree lighting, the City of Wilmington Lighting of the Ship will be illuminated from the bow, up to the masts and down to the stern. It will be nightly from dusk until 11:00 p.m. on December 31, 2011 with the best view from downtown Wilmington, NC.