Many people approaching retirement age dream of relocating to a warm climate where they can enjoy the outdoors all year long. North Carolina is rated as an increasingly popular destination for the babyboomers with retirement on their radar and rightfully so.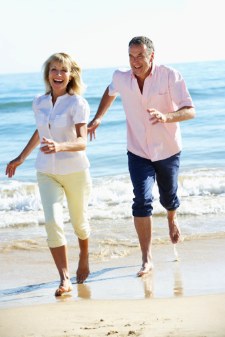 There are many available homes all over Brunswick County, North Carolina, just waiting for new owners. One of them could be your future home. They come in a wide range of styles and price ranges. We have a nice assortment of Brunswick Forest homes for sale, any one of which would make an ideal retirement home.
Retirees are often drawn to the Coastal Carolinas not just because of the weather but also because they can play golf year round. After years of being cooped up indoors all winter their time has come to relax. An overall cost of living that is less than the national average is also a reason this area is attractive to retirees looking to relocate.
Whether you want to spend your retirement traveling around the country in an RV or settle down in a beach community, what we have in Brunswick Forest homes for sale is going to really tempt you into coming to North Carolina to stay. If you'd like to look at any properties in the area please give Mary Ann Bechtel a call at (910) 579-2600.
Mark your calendars because the 11th Annual Brunswick Island's Home & Garden Show will be held from 10 a.m. to 3 p.m. on April 20 and 21. The show will be at the Sea Trail Convention Center in Sunset Beach, NC. Products and services for the home and garden will be on display including landscaping, gardening, pool and spas, windows, outdoor grills, home décor, utilities, real estate, financial services and resources for home construction or improvement, just give Jayne Anderson a call at your convenience at 910 279 4001 or toll free 800 450-3684.