Closing costs are costs associated with conveying ownership of property from the seller to the buy through a real estate sales contract. The closing itself is when the contract is executed and the title of the property is conveyed to the new buyer. It's common for an assortment of costs associated with the transaction to be incurred by either the buyer,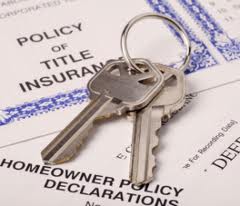 seller, or both. As your real estate agent I would accompany you to the closing on any real estate transaction I assist you with.
At this time, we have a wide assortment of Holden Beach real estate available at affordable prices. This small seaside town of Holden Beach is a wonderful place to raise a family or spend those retirement years. Holden Beach real estate consists of residential single family homes, townhomes and condos, villas and beach homes. Whether you desire to purchase a 4,000+ sq ft home with 6+ bedrooms or a smaller, 700 sq ft 2 bedroom home, we have properties that will meet your needs.
Some of the more common closing costs you'll likely incur are:
Down Payment. Most buyers will be required to put down 20% of the purchase price.
Loan Origination Fee. This is the fee charged by the lender to underwrite the loan.
Points. By paying for points you can receive a lower interest rates but this is optional.
Private Mortage Insurance (PMI). This is the fee the lender charges if you don't put 20% down. It's usually .5 to 1 percent of the total cost of the loan.
Home Inspection. The fee charged by a qualified home inspector usually running between $300-500.
Additional Fees. Property tax escrow, notary fees, insurance escrow, deed recording, and land surveys when required, are all additional fees you might incur.

Just give Jayne Anderson a call at your convenience at 910 279 4001 or toll free 800 450-3684.