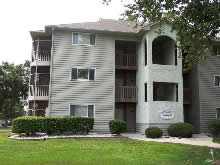 One of the best ways to make a rather large profit in real estate is with Sunset Beach foreclosures. It's the number one way to buy property at prices significantly below the appraised values. This kind of opportunity doesn't present itself very often so you should give some serious thought to investing in real estate at this time. If you think you can't afford it, you might want to reconsider.
Banks and other lending institutions are inundated with property and among them are Sunset Beach foreclosures. Because mortgage holders couldn't maintain their payments these properties went into foreclosure status. The Sunset Beach foreclosures are being sold at far less than their current value so the lending institution will recover its original investment.
The homeowners simply walked away from many of the foreclosed properties across the country, leaving behind pristine turnkey-ready homes. These are exceptional real estate opportunities for you to purchase second homes, vacation homes, or investment properties to use as rental income. Sunset Beach, North Carolina, is a popular place for vacations and vacation rental properties are easily kept at full capacity.
When it comes to real estate, Brunswick County Neighborhoods has a wide selection of homes to choose from. Whether you're looking for a condo, townhouse, site-built home or building lots we have a large variety to show you. Contact us today!