Spring is an excellent time to be buying or selling a home. This year everyone is optimistic that the housing market will continue to turn itself around and properties will be moving at a faster rate than in recent years. Home prices are still falling and interest rates continue to remain at low levels. Home ownership is still one of the wisest investments anyone can make and you won't find a better time to purchase the various Holden Beach NC real estate we presently have available.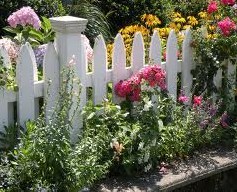 Home ownership remains the American dream and as each generation comes of age it is a dream that they, too, will pursue. The downturn of the housing market has not dissuaded many people from making another real estate purchase at some point in the future. Seven out of 10 Americans say they would advise a friend or family member to purchase real estate for investment purposes. And with spring here, it's a good time to purchase Holden Beach NC real estate.
With the combination of employment rates climbing, home prices staying low and affordable interest rates still in place many potential homebuyers are going to take a leap of faith soon. It's still less expensive to own a home than to pay rent in most areas.