In our April 2012 Real Estate Update newsletter we addressed the questions of "What Can You Do To Get Your Home Sold?" We're asked this by many people wanting to sell their Sunset Beach NC real estate and our answers are consistently the same these days. Below are some of the highlights we addressed in the newsletter. If you'd like to subscribe for future issues you can do so on our website.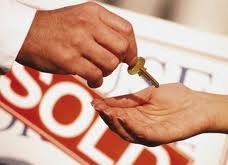 Most of us realize the market is swamped with foreclosures, short sales, and homes that are just sitting, waiting to be sold. When you want to sell Sunset Beach NC real estate you're going to have to stand out from among the crowd of other houses and there are various ways to do that.
1. Use a qualified real estate agent like Jayne Anderson.
2. Highlight your home's strong points (ie. Upgrades, remodeling, new appliances, landscaping, views, school system, etc.).
3. Depersonalize and declutter your home. It might feel barren to you but the homebuyer needs to envision their own decorations up and should not be distracted by your family photos and other décor. Use a professional stager whenever possible.
4. Exceptional curb appeal. Does it look as good as it possibly can from the road or are there inexpensive enhancements you can do?
5. Get real on your pricing. Allow your agent to guide you on pricing. They've done their homework and know what comparable houses in the area have sold for. If you overprice your home it will join the wealth of other homes sitting stagnant on the market.
6. Consider all offers on your Sunset Beach NC real estate. If the first offer is reasonable, take it. In this economy it could well be the only offer you get.