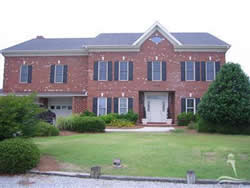 Holden Beach is a favorite destination for anyone seeking the peacefulness and solitude of living in a small seaside town. It has embraced those who share a love for all that ocean-front communities have to offer. We have many Holden Beach homes for sale from residential site built homes to townhomes and villas, and would be happy to show any of them to you.
Established in 1954, Holden Beach, located north of Ocean Isle Beach and Sunset Beach, is a part of the South Brunswick Islands of North Carolina. The tiny island, owned by the Holden family since it was purchased from the Crown prior to the Revolutionary War, was sold in 1969 and incorporated with the stipulation that commercial development be kept to a minimum. As a result, the business community includes only a few small, locally-owned stores and eateries as well as a post office. The island has avoided the commercial chains and unchecked development found in many other beach communities.
There is ample parking and numerous public showers at the beach, and handicap ramps give wheelchair-bound visitors easy access to the warm waters of the Atlantic.
Residents of Holden Beach take great pride in sharing their island with a large number of loggerhead sea turtles, providing a sanctuary for the endangered species. The turtles nest on the island, and their human neighbors go to great lengths to protect the nests and the hatchlings until they are old enough to fend for themselves.
If you are interested in discussing any of our Holden Beach homes for sale or getting a tour, just give us a call.