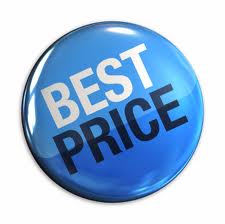 The best way for a homebuyer to get the best price on a house in today's real estate market is through Ocean Isle Beach foreclosures. It's the leading way to buy property at prices significantly below the appraised values. This type of opportunity doesn't come around all that often so do give some serious thought to investing in this type of real estate if you are thinking about buying. If you believe you can't afford to buy real estate, you might want to rethink that and go talk to a bank or other lending institution.
Banks and other lending institutions are overwhelmed with Ocean Isle Beach foreclosures properties because homeowners defaulted on their loans. These Ocean Isle Beach foreclosures are being sold at far less than their appraised value so the lending institution recovers its original investment.
The homeowners just walked away from many of these properties leaving behind pristine turnkey ready homes. These are great real estate opportunities for you to purchase a new primary home, vacation homes, or investment property to use for rental income. Coastal North Carolina, is a popular place for vacations and with the large influx of visitors, vacation rental properties are easily kept full.
Ocean Isle Beach is both a beautiful place to visit and an awesome place to live. It's a great family oriented beach with a peaceful and laid back atmosphere.