If you're in the market for a new home, are curious about investing in real estate, or have a home you're thinking about putting on the market, give me a call so we can talk. I have my finger on the pulse of the Brunswick County MLS and can find you homes that you may not know about that are exactly what you're looking for. For those thinking about selling, I can do market comparisons and make recommendations on a fair price range for the home you're thinking of selling.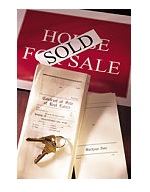 When your home is listed with the Brunswick County MLS every Realtor in the state has access to full information on the property and can present it to the homebuyers they're working with. The exception to this is if the listing agent has exclusive rights. If so, then they will show the property.
For those who try to sell their homes themselves as a For Sale By Owner (FSBO) property with hopes of saving money, they're really doing their home a disservice. FSBO homes are not listed in the Brunswick County MLS so the homeowners are in effect, limiting the range of homebuyers that will ever see or even know about their home. We can do better for you. When you list your home with us we will market your home not just to prospective homebuyers but also to other Realtors and the range we will reach through the MLS service is wide and vast.
Just give Jayne Anderson a call at your convenience at 910 279 4001 or toll free 800 450-3684 so we can help you buy or sell your next home.