Hello all,
It was a busy, busy August around the office. I am not complaining by any means but it gives me high hopes for our real estate activity this Fall, which is when we traditionally see a surge. Golfers are in town and many vacationers visit after the crowds have gone home. It really is the best time at the beach.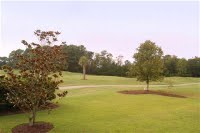 So out of curiosity, I compared the Brunswick County MLS sales for August 2008 to August 2009. I was pleasantly surprised to see that we are just a a few sales short of matching the 2008 figures.
In August 2008, 138 homes and condos closed. In 2009 it was 129.
That is only 9 less! Really not bad!
I know 2008 wasn't the best year on the books but I am glad to see we aren't suffering from a drastic decline at this point. I am keeping hope alive!
To all you golfers and beach lovers, come down for a visit and enjoy this great weather. Play a round on Sea Trail,Ocean Ridge, Sandpiper Bay, Crow Creek… the list goes on and on. Or simply relax on the beach with a good book.
Either way, you don't want to miss the coming months here in beautiful Brunswick County.