If you're looking for homes for sale in a golf community be sure to check out Brunswick Forest in Leland, North Carolina. Living here you'll be surrounded by the beauty of the forest that there are many fine Brunswick Forest resales nestled into.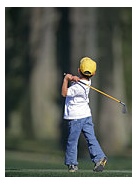 Brunswick Forest is less than 10 miles from the Wilmington metro area where you'll have a wealth of entertainment and dining venues awaiting your exploration. This community is set on 4,500 acres of land, and is geared towards residents wanting to stay active, busy, and happy. It's ideal for families, retirees, and especially for those who enjoy playing golf. You'll enjoy a championship golf course, a fitness and wellness center, walking trails, and nature areas in this community.
Green housing is also offered to residents interested in living in an eco-friendly home. Brunswick Forest is one of the few communities offering an alternative yet sustainable way of living.
Homeowners of Brunswick Forest resales can conveniently travel to either Wilmington, NC, or Myrtle Beach, SC, for all of their shopping, dining, and entertainment needs. Plenty of water sports also await with the Atlantic Ocean in your backyard offering swimming, jet skiing, wake boarding, fishing, and more.
Brunswick Forest is growing in popularity and is fast becoming one of the most sought after communities in Brunswick County. Just give Jayne Anderson a call at your convenience at 910 279 4001 or toll free 800 450-3684 and I'd be happy to show you the resales we currently have available.