Just minutes from Ocean Ridge Plantation you'll find the sand and the surf of Sunset Beach, one of North Carolina's Brunswick Islands. Residents of beautiful Ocean Ridge enjoy exclusive access to the three-story, oceanfront beach club located there that offers everything you need for a perfect day at the beach, including showers, a kitchenette, changing rooms and oceanfront decks with rocking chairs. This 3,000-acre community offers world-class amenities and an enviable location.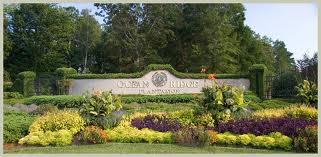 Oak Ridge is a beautiful plantation that many call paradise. The beautiful landscaping with nice topography and beautiful trees and flowers gives you a good feelings as soon as you arrive.
Five nationally ranked golf courses are among the hallmarks of Ocean Ridge Plantation. Tiger's Eye, Panther's Run, Lion's Paw, Leopard's Chase and recently added Jaguar's Lair, challenge the most avid golfer. Ocean Ridge Plantation goes beyond golf, with plenty of amenities to keep residents busy. Community features include indoor and outdoor pools,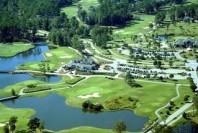 an oceanfront clubhouse, a four-acre fishing lake, fitness facilities, tennis, clubs and activities, a 200-acre nature preserve and miles of walking and biking trails.
Ocean Ridge Plantation is perfectly situated between two unique locations. The historic port city of Wilmington is 45 minutes to the north, and the entertainment capital of the East Coast, Myrtle Beach, is a 25-minute drive to the south. Residents also have convenient access to restaurants, shopping, healthcare services and three airports – New Hanover International, Myrtle Beach International and Ocean Isle Municipal Airport.
If you're interested in viewing some of the Ocean Ridge Plantation resales just give Jayne Anderson a call at your convenience at 910 279 4001 or toll free 800 450-3684 and she'll be glad to meet with you. You'll discover, like many others have, that purchasing one of the available Ocean Ridge Plantation resales will provide you with the opportunity for living in paradise, too.