This is such a great time to be in a brand-new-to-you home. It is a joy to be able to decorate your new home in time for the Christmas holidays. You still have time to purchase Holden Beach real estate now and have closing scheduled prior to Christmas. In fact, there's lots of time to get moved in and decorated both! What a wonderful way to spend this year's holiday season.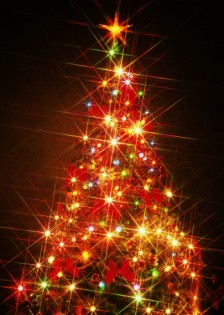 The Holden Beach real estate we have for sale at this time ranges in price from $195k up to $1,850,000. On the higher end we have beautiful and spacious six bedroom homes offering 4100 sq ft of living space. If you don't need that much space or bedrooms there are also 2 bedroom condos with a practical 700+ sq ft of living area.
These properties are ideally situated close to the ocean in a wonderful family friend beach community. Holden Beach, one of the three South Brunswick Islands in North Carolina, is located north of Ocean Isle Beach and Sunset Beach. The largest of the three islands it is situated halfway between Wilmington, NC and Myrtle Beach, SC. When you're looking to purchase real estate here you'll discover a nice selection of homes and condos, all at reasonable prices. Browse our listings of properties for sale and you'll see we have homes that will suit your family no matter what your budget, just give Jayne Anderson a call at your convenience at 910 279 4001 or toll free 800 450-3684.