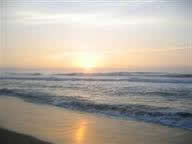 The economic recession and the decline of the real estate market continues to affect North Carolina and make it easy for investors to acquire Oak Island NC foreclosures. Smart investors will take advantage of this and make investments now before the economic downturn recedes and market prices rise again. There are many advantages to investing in property on the coastal region of North Carolina.
Compared to the overall trend in real estate prices in the entire state of North Carolina, Oak Island NC foreclosures can be acquired at a fraction of the price for the same real estate elsewhere
The climate is one of the main reasons why people are choosing to live in Coastal North Carolina. The warmer weather and lack of snow in the winter months has people arriving in droves from the northern states.
The local residents of Oak Island are among the friendliest people in the country. Come experience traditional Southern hospitality and the friendly attitude of locals. The year round pleasant weather affects the attitude of the locals and makes them very hospitable and friendly to one and all.
An investment in Oak Island NC foreclosures is one of the most lucrative decisions you can make if you are planning on purchasing beach property. This location provides nearly everything one would be looking for when considering an investment.