It comes as good news to learn that home sales in 2012 were the best in five years. Sales were helped by low mortgage rates, lower unemployment and a rebound in home prices, all clear indicators that the market had hit bottom and was making a turn around. This brought a lot of homebuyers out who were waiting for just this time to purchase from the most affordable housing market on record. Strong sales are predicted to continue through 2013 and into the future.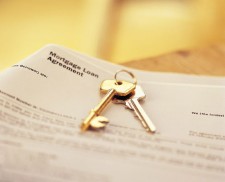 Home prices were lifted up 6.3% from 2011 thanks to a drop in distressed properties on the market and a tighter supply of homes in general. As signs of an improving market continues, more and more homeowners hoping to sell will feel confident enough to list their homes.
If you're one of these homeowners that has been waiting to sell your home, perhaps your time has come. If you're looking around for a new place to live, consider what we have for St. James Plantation homes for sale. Whether you're a family getting started in the real estate market or you're a boomer on the other end and are approaching retirement, you'll like the perfect-for-you St. James Plantation homes for sale.
Visualize your retirement. What lifestyle do you see yourself living? Choosing your lifestyle begins with visualizing the life you want to lead. It's good to let your imagination run free while fantasizing, but the next step involves putting your dreams into the perspective of your current life. If you're seeking a home base in retirement where you can stay active even during your "down time" then this is the place.
Give me a call at (910) 579-2600 and I'd be happy to show you around St. James Plantation.