So you've been house hunting for a while now and you've looked at dozens of homes but you can't quite settle on any one particular home? Do you feel paralyzed? We know house buying can be an overwhelming process so we're here to help. There are many decisions to be made along the way and many properties on the market. Your real estate agent should be willing to sit with you and help you work through this. If not, you might want to consider interviewing other agents.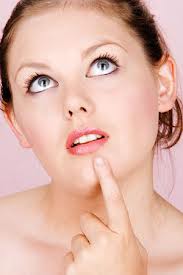 Purchasing a home is a major commitment and you want to be sure it's one you are fully ready to make before you hire a real estate agent and go out looking. In your head you might understand how sensible buying rather than renting is but if you're still hesitant to take the plunge. Then read on.
It might be time to stop and redefine what you're looking for. Sit down either by yourself, if you're single, or with your partner and make a list of what it is you're looking for in a home. We have many lovely Holden Beach homes for sale that could very well meet your needs. Divide your list into "Must Have Now" and "Would Be Nice" and "These Can Wait". Your "Must Have" list are your deal breakers. Be 100% sure of them. Don't put frivolous things like interior paint colors or fencing on this list because those are things you can easily do yourself. Number of bedrooms would likely be on the "Must Have" list but a garage for your car could go on either of the other two lists.
Perhaps you're expecting too much from your new house and it doesn't exist. You might have a very long wait to find a house offering everything on your "Must Have" list. You should browse over your list every week to be sure it's still current.
No matter what you'd like to do, once you're ready, just give Jayne Anderson a call at your convenience at 910 279 4001 or toll free 800 450-3684 and we'd be happy to work with you. We'll show you the Holden Beach homes for sale at this time and you just might discover the home you've been looking for.